HOME DELIVERY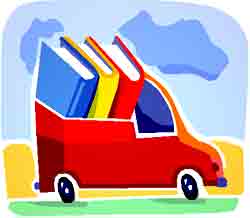 Home delivery of materials is available for local patrons who are unable to make it to the library. Call the library for details.
WIRELESS PUBLIC INTERNET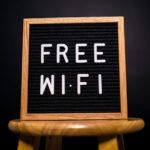 The Harriman Public Library offers wireless Internet access to the public. Patrons who own portable computer devices with wireless capability can use their own software inside the Llibrary, including, but not limited to laptop computers, tablet computers, and smart phones. Printing on the Library's printers is not currently available from a patron's portable device.
Library Staff and Volunteers cannot provide individual instruction or advice on how to configure your computer to utilize wireless access. Patrons must know how to set up a network or wireless profile using the software on their devices.
Technical Requirements:
Wireless capable devices must conform to the 802.11b or 802.11g. The 802.11n and 802.11ac standards are not currently supported, but devices supporting those standards will fall back to 802.11g.
Wireless capable devices should automatically obtain an IP address (DHCP, bootP, etc.)
If signal strength is not good, patrons should move about the library to locate a stronger or better quality signal.
Some wireless capable devices have a physical switch which must be turned on in order to connect to wireless networks.
How to get connected:
Select our wireless access point named HPL-public.
Click "Connect".
Depending on your device, a browser may automatically open up and take you to the page to accept the Internet Use Policies. If not, open your web browser and the Internet Use Policies page should appear.
Scroll to the bottom of the page and click on "I accept".
You should now be connected to the Internet.
After a period of time, your acknowledgement will expire and you will be forced back to the acknowledgement page.
Please note:
By using wireless technology, it is possible for personal information to be compromised while being transmitted. The library will not accept responsibility for any loss or damages and encourages its patrons to utilize secure services when accessing resources through an unencrypted wireless environment.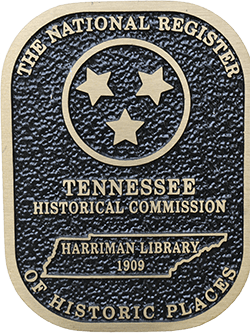 Library Hours
Mon - Thurs: 9am - 6pm
Fri : 9am - 2pm
Sat: 9am - 1pm
Sun: Closed